The Age of CX
October 18 @ 9:00 am - October 19 @ 5:00 pm UTC+0
EGP3,300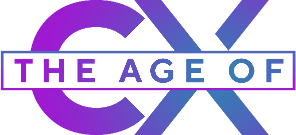 Workshop Overview
With more demanding customers and a more competitive market, companies must go beyond customer satisfaction, and into customer happiness. Now more than ever, "customer-centric" is what many companies are striving to be. 
Customer Experience (CX) is the holistic perception customers have of your brand/company as a result of all the encounters they had with it; before, during and after the "sale". The company's role is to make this experience as smooth and enjoyable as possible to ensure customer happiness.
This workshop helps participants build empathy and understanding of customer needs, ask the right questions to get customer insights and learn tools and processes to build a great Customer Experience. 
Learning Outcomes
Build new awareness of today's customer needs
Distinguish the difference between customer service and customer experience 
Interpret the true meaning of customer engagement, customer advocacy and adopting a customer-centric culture
Identify the touchpoints of an Omni-channel experience
Practice creating a customer journey map
Describe different tools for measuring customer experience
Workshop Content
What is Customer Experience Management?
Understanding today's customer
How to deal with change of customer behavior
What is the difference between customer experience & customer service
Customer engagement & creating customer advocacy
Customer-centric culture & process
Multi Channels & Omni Channel Experience
Understanding customer touchpoints
How to create an Omni channel experience
Digital transformation 
Customer Journey Mapping
Persona design
Empathy map for a better journey
Measuring the Customer Experience
Customer experience as KPIs
CSAT, NPS, CES measurements
VOC programs
Who should attend?
Top Management
 Marketing Managers
Brand/Product Managers
Sales & Business Development Managers
 Business Owners
Workshop Fees: EGP 3,300