OUR SERVICES
Our services are recognized for their effectiveness, unique quality, cultural adaptability and sensitivity
Providing innovative, inspirational & experiential Corporate Training Solutions that catalyze and embed behavioral change. Our solutions are fully customized and designed based on the needs of our clients, with the aim of achieving lasting results.
INTERNATIONAL AFFILIATIONS
The World's Top Rated L&D Pioneers
We proudly partner with the world's most renowned entities to bring in award-winning solutions, word-class experience & provenly most effective techniques all the way to the region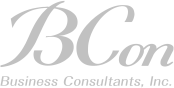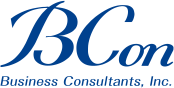 I want to thank you and acknowledge you and the team for all the efforts behind having a very successful training - It was certainly more lively and engaging than I had hoped for!

It has been a pleasure working with your company; possessing such wide experience in the field and always offering the needed support and credibility in the services you provide to Enppi.

Impact is a great organization, thankful for such learning experience. I came out with a lot of practical info to actually grow. Thank you for the positive vibes and your patience to perfectly deliver all the messages to us.

My experience with Impact was really something. It's not just about having our wishes come true, it's about a life time friendship. Impact didn't consider us as just a client whom they would do their best to fulfill their needs; but in the most perfect way, taking care of us as one of their big growing family.  They dig in the simplest details & absorb it, they dedicate their time to live your life, understand every single requirement to present it on a golden dish. If you need an evolution to form a brighter future for your organization; Impact is simply your way.

Thank You! That was one of the best if not the best course I have ever experienced!

Thank you for providing training in the best way we are aiming to have!

Cant thank you enough and please extend my gratitude to Impact Team!

On behalf of the team, I would like to THANK YOU for your efforts & commitment to ensure a quality added value learning experience to our people.